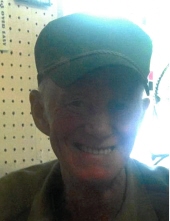 Obituary for Robert "Bobby" Earls
Robert "Bobby" Earls, 69, of Petal, passed away at Merit Health Wesley Hospital on Sunday, October 27, 2019. A private memorial service will be held at a later date.
Bobby was a retired sheet metal worker and had served his Country in the U.S. Army during the Viet Nam War. He is preceded in death by his parents, Louie and Annie Louise Earls and a sister, Dot Earls.
He is survived by his twin daughters, Amy (Jason) Williams and Jennifer Brogdon, both of Petal; a brother, Terry Earls of Foxworth; four grandchildren, Kelsey (Coby) Walters, Chance Sumrall, Melina Williams, Branden Williams; three great-grandchildren, Russell, Josalyn, and Maci.