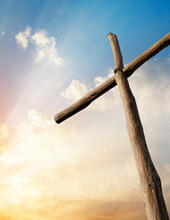 Obituary for Nita Broome Sims
Nita Broome Sims, 86, of Hattiesburg, passed away Saturday, October 19, 2019 at Merit Health Wesley Hospital. Funeral services for Nita will be at 11:30 a.m. on Wednesday, October 23, 2019 at West Black Creek Baptist Church of Sumrall with interment in West Black Creek Baptist Church Cemetery to follow.
Nita was a charter member of the West Black Creek Baptist Church and loved to travel and spend time with her family.
She was preceded in death by her son, Stephan Ray Haddox parents, Ottis and Edna Broome; a sister, DeLois Haddox; and two brothers, Reece Broome and Darrell Broome.
She is survived by her husband, Harold Sims of Hattiesburg; two daughters, Donna (Austin) Haddox Graham of Anchorage, AK, Kathy (Rickey) Haddox Bond of Sumrall; two step-sons, Elton (Stephanie) Sims of Madison, Allen (Karen) Sims of Purvis; three sisters, Joyce Prine of Columbia, Dot (Johnny) Peltier of Angie, LA, Brenda (Don) Gipson of Sumrall; three brothers, Kermit (Duthel) Broome of Sumrall, Kenneth (Debbie) Broome of the Dixie Community, Davy Broome of Sumrall; two sisters-in-law, Jimmie Sue Broome of Mountain View, AR and Melanie Broome of Mountain View, AR; one former sister-in-law, Linda Broome of Sumrall; seven grandchildren, Krista (Andrew) James, Kelly (Hawke) Lott, Kambry (Mark) Speed, Christy (Matt) Nielson, Austin (Kelsey) Sims, Katie Sims, Cody Sims; and thirteen great-grandchildren.
Visitation for Nita will be 5 p.m. until 8 p.m. on Tuesday, October 22, 2019 at the West Black Creek Baptist Church.