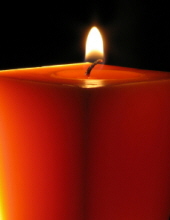 Obituary for Kurt Weber
Kurt Weber, 48, passed away on Thursday, September 5, 2019 Forrest General Hospital. A gathering of family and friends will be held at 1 p.m. until 3 p.m. Sunday, September 8, 2019 at the Hattiesburg Chapel of Moore Funeral Home.
Kurt was the owner of Weber Lawn Service and loved to be with his family as well as fishing and hunting. He is preceded in death by his parents, Henry and Marilyn Weber.
He is survived by wife, Brandy Walters of Ellisville; two sons, Hank Weber of Ellisville, Chris Fish of Opp, AL; three daughters, Christina Evcinen of New York, Paige (Adam) Robertson of Sumrall, Adelaide Weber of Ellisville; three brothers, Keith (Von) Weber of Petal, Kent Weber of Hattiesburg, Rocky Weber of Hattiesburg; three sisters, Angela Taylor of Petal, Sheryl Norwood of Moselle, Brenda Roberts of Nebraska; and one grandson, Nathan Robertson of Sumrall.