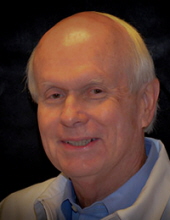 Obituary for James "Jimmy" Albert Rodgers
James (Jimmy) Albert Rodgers, 75, of Hattiesburg passed away Wednesday, October 23, 2019 at Asbury Hospice House from complications of pancreatic cancer. Visitation will be held from 1:00 p.m. to 3:00 p.m. on Saturday, October 26, 2019 at Main Street Baptist Church, Hattiesburg, MS followed by the memorial service at 3:00 p.m., with interment in Highland Cemetery to follow.
Mr. Rodgers was born November 19, 1943 in Greenwood, South Carolina. He was a 1961 graduate of George S. Gardiner High School in Laurel, MS and received a degree in pharmacy from Samford University in 1966.
Mr. Rodgers served the community as a pharmacist for over 50 years and worked in independent retail pharmacy for several area businesses. He retired from Vital Care Compounding in 2017. He was involved with many pharmacy organizations, including Jones County Junior College, serving as the pharmacist board member for the pharmacy technician program, International Academy of Compounding Pharmacists and Professional Compounding Centers of America. He was also a preceptor for the University of Mississippi School of Pharmacy for 13 years.
He was preceded in death by his son Jason Rodgers, parents Albert Rodgers and Byrdie Rodgers and sister, Celeste Rodgers.
He is survived by his wife Virginia (Ginger) Rodgers, daughter Jennifer Michel (Henry) of Brandon, MS and son Jay Rodgers of Hattiesburg, MS.
In lieu of flowers, the family requests that memorials be made to Main Street Baptist Church building fund.
Cemetery Details
Location
Highland Cemetery
3401 W 7th St.
Hattiesburg, MS 39401