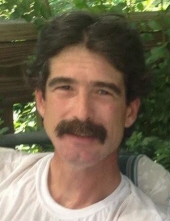 Obituary for Harry Charles Picco Jr.
Harry Charles Picco Jr. of Wiggins, Mississippi, went to be with the Lord after 46 years of service and love on Tuesday, October 2, 2019, surrounded by his loving family. Harry was born on April 23, 1973, in Torrance, California, to parents Harry Charles Picco Sr. and Bonnie Picco. He grew up in Oglesby, Illinois, with his beloved brothers Mike, Scott, and Danny, and he graduated from La Salle-Peru Township High School in May of 1992. He spent his days in high school playing football, working with father and brothers, and hunting. After high school Harry entered the Navy and participated in numerous operations during Desert Storm. Upon exiting the Navy, he met his wife, Jennifer, in South Mississippi, and they married February 20, 1999. In the years that followed, Harry had three beloved children: Travis, Nicholas, and Addison Picco. Harry began to attend Vardaman Street Baptist Church and came to know the Lord in 2002. Harry spent his life in constant service to others. Harry lived his life in constant devotion to others and for the glory for his Savior Jesus Christ. He worked as a superintendent for McGuire Design and Construction for 15 years, and he served as an EMT and volunteer fire fighter. All who knew him were blessed with his humor and with his compassion. Family was more than a word to Harry, it was a way of life, and he treated all he knew like he would his family. He saw every moment as an opportunity to teach and to show the love of Christ. Harry was an active member of Big Level Baptist Church where he was a faithful servant to the Lord and taught children's Sunday school. He was many things to many people: father, husband, son, brother, friend, mentor, teacher, coach, boy scout leader, and co-worker, but there is one thing he desired to be known as the most: a child of God and a witness to God's love and grace.

Harry is survived by his loving wife Jennifer, his sons Travis and Nicholas Picco, his daughter Addison Picco, his parents Bonnie and Harry Picco Sr., his brothers Michael (Terri), Scott (Kelly), and Daniel (Amy), his nephews Christopher, Alan, Ethan, and Jacob, and his nieces Jenna and Paige. Harry also had two other surviving "adoptive" children in Christopher Brown, Windy Nelson. On his wife's side, he is survived by her parents Ginger and Larry Glydewell and a host of other in laws, nieces, and nephews. His special family included Clara Frazier, Dalton and Trace McGuire, Al Bosarge, Rob Hoskin, Jason Hosey, and Esther Warden. Harry is also survived by many, many other treasured friends and family. He is proceeded in death by his son Ashton Picco, nephew Dylan Picco, and his grandparents. Harry wished to be remembered how he always was: happy, joyful, loving, and in steel-toe boots.

Visitation is scheduled for Sunday night from 5-8 pm at Vardaman Street Baptist Church. Funeral Services are scheduled for Monday at 11 am at Vardaman Street Baptist Church, and his graveside service will be held at Biloxi National Cemetery at 1:30 pm. There will be a memorial service in his hometown for his friends and family of Illinois at a later date. In lieu of flowers, the family is setting up a fund to assist veterans and their families in times of crisis in Harry's memory. Arrangements are being handled by Moore Funeral Services .
Previous Events
Visitation
Vardman Street Baptist Church
334 S Vardaman St.
Wiggins, MS 39577
Visitation
Vardman Street Baptist Church
334 S Vardaman St.
Wiggins, MS 39577
Funeral
Vardman Street Baptist Church
334 S Vardaman St.
Wiggins, MS 39577
Graveside
Biloxi National Cemetery
2244 Beach Blvd
Biloxi, MS 39531
Cemetery Details
Location
Biloxi National Cemetery
400 Veterans Ave
Biloxi, MS 39531