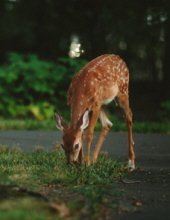 Obituary for George Garvin Weaver Jr.
Garvin Weaver 58 years old of Wiggins passed away on October 31, 2019 at his grandparent's home in Madison County, Mississippi.
Garvin was born in Lexington, Mississippi to George Garvin Weaver Sr. and Janet Dendy Weaver on April 28, 1961.
Garvin graduated from Stone High School and Mississippi Gulf Coast Community College with a plumbing degree. He worked as a license plumber until a heart condition, caused early retirement.
Garvin enjoyed sports, hunting, fishing and other outdoor activities.
He was preceded in death by his father, George Garvin Weaver Sr.
Garvin is survived by his mother, Janet Dendy Weaver of Wiggins, Mississippi; sisters, Deborah (Tom) White of Madison, Mississippi, Eleanor (Sid) Lott of Wiggins; one brother, Harry Weaver of Upland, California; sister-in-law, Sue Weaver of Braunfels, Texas; nieces and nephews, Jennifer (Gary) Kaufman, Regan Carriere and Riley Kaufman of Papillion, Nebraska, Jeremy (Kera) Lott of Wiggins, Erin (Paul) Lester of Pearl, Mississippi, Matthew White of Wiggins, Mississippi, Chris Zuhlke of New Braunfels, Texas and Danielle Weaver of Upland, California.
Graveside services will be Monday, November 4, 2019 at Wiggins City Cemetery. Moore Funeral Service in Wiggins is in charge of the arrangements.
Previous Events
Graveside
Wiggins City Cemetery
Stone Co.
Wiggins, MS 39577