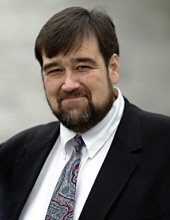 Obituary for Dale Ivan Spiers
Dale Ivan Spiers, 64, of Sumrall, passed away on October 31, 2019 at Forrest General Hospital. Funeral services will be held at 11:30 a.m. on Thursday, November 7, 2019 at The Church of Jesus Christ of Latter-day Saints on Old Hwy 24 in Oak Grove with interment to follow in McNeill Cemetery at 3 p.m. in McNeill, MS.
Dale was a member of The Church of Jesus Christ of Latter-day Saints and had served as Bishop for five years in the Hattiesburg and Oak Grove Wards. He had also faithfully served the Church in many other capacities through the years. He retired from American General Insurance Company and loved to spend time with family. When time permitted, he enjoyed hunting and fishing. He is preceded in death by his parents, Talmage and Irona Spiers.
He is survived by his wife, Dodie Spiers of Sumrall; two sons, Branson (Leanne) Spiers of Sumrall, Stuart (Robin) Spiers of Oak Grove; three daughters, Jessica (Tim) McLemore of Petal, Adrienne (Jason) Smith of Sumrall, Jennifer (Matt) Westcott of Tupelo; two brothers, Terry Spiers of McNeill, Gene (Judy) Spiers of McComb; one sister, Carolyn (Merrill) Blalock of Liberty; and seventeen grandchildren.
Visitation for Dale will be 5:30 p.m. until 8 p.m. on Wednesday, November 6, 2019 at the Hattiesburg Chapel of Moore Funeral Home.